Just put on your dancing shoes and dance along with Earth, Wind & Fire (feat. Al McKay)!
These living legends are coming to W-fest on Saturday, August 26, bringing a jukebox full of hits live to the stage. Impossible not to move, dance and sing along with classics like "September," "Let's groove," "Boogie Wonderland," "After the love has gone," the worldwide No. 1 hit "Fantasy" and much, much more!
On Sunday, August 27, we have a special lady from 'down under' lined up, a true icon of the 90s. The incredible Natalie Imbruglia is coming to our festival with her worldwide hit singles such as 'Torn', 'Shiver', 'Wishing I was there', 'Wrong impression', 'Big Mistake' and so on.
Earth, Wind & Fire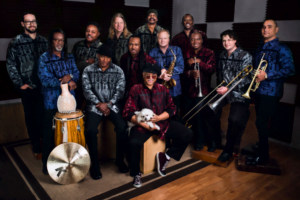 American band that combines soul, funk, jazz and disco music and scored world hits with the singles 'September', 'Let's Groove', 'Boogie Wonderland' etc.
Natalie Imbruglia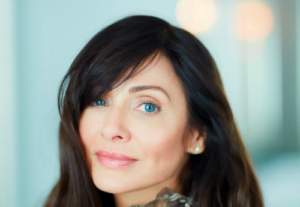 Australian actress/singer who conquered the world in '97 with her debut single 'Torn', which became one of the best-selling singles of all time in UK.
Crowd picks act for PGS Stage Friday, Aug. 25 –
Time Bandits, The Church, Altered Images, Lavvi Ebbel, Buscemi vs Praga Khan, The Art of Noise, Cock Robin,
China Crisis, Red Box
All names will be announced in the coming weeks. One slot – Friday 5 p.m. – still needs a name and who that will be can be decided by you, our audience. Please give us your votes by January 15.
You can vote via this link. We will announce the winner and another mainstage name by August 26 on February 3.
– Two stages with the most popular rock, new wave, synthpop and disco bands from the 80's –
In between performances, our DJs in the Batcave and Dance Hall will spin the best new wave & synthpop tunes!
While new wavers, EBM lovers and Goth adepts indulge in the BATCAVE stage with old heroes and new talents, from Fields of the Nephilim over Project Pitchfork to Cold Cave, the PGS Stage will be one for thumbs and fingers to lick off. A feast for any straight-up 80s fan!
Featuring our most festive lineup ever on Friday:
The grandiose 'Björn Again' opens the festival at 2pm, the perfect warm-up for what's to come. A Flock Of Seagulls and Midge Ure (ex Ultravox), together good for a full juke-box of sing-along hits continue the party and the live closing act, VILLAGE PEOPLE, will let you go crazy next!
At 10 p.m. the PGS Stage closes its doors and for those who can't get enough there are the DANCE HALL and THE BATCAVE DJ stages where partying can continue into the early hours!
On Saturday, quality takes center stage:
We open with Nik Kershaw, followed by Earth, Wind & Fire and in the eve we have Nena who surprised us all in 2021 with a terrific concert and finally (20h55) – by popular demand! – THE HUMAN LEAGUE! The fifth band will be revealed in February!
The final day will be one to remember and that will include opener Bow Wow Wow and a real afternoon headliner: Genesis (Classic) featuring Ray Wilson – one of the unsurpassed lead singers of this mythical band! Expect an avalanche of all of Genesis' classic hits! The third name will be announced in February. The penultimate one is Natalie Imbruglia and the festival will then be closed by OMD.
And also on Saturday and Sunday the DANCE HALL and THE BATCAVE will continue to provide you with the best tunes during and after the LIVE performances!
– BATCAVE STAGE –
Project Pitchfork, Modern English, When In Rome II, Corpus Delicti, Cold Cave, Dorshetshire, Fields Of The Nephilim, Hocico, NNHMN, Pretty Addicted,
Solor Dolorosa & Velvet Mist
– TICKETS –
Buy your Early Bird tickets now!
Included in the price of a day ticket is the free BOOKING PROTECT Insurance package which means that if you have to cancel for any reason your ticket will be refunded.
The full festival (combi) tickets – regular and vip – are now at the regular rate, booking protect Insurance is now optional!
BUY YOUR TICKET TO YOUR FAVORITE FESTIVAL NOW AND SPREAD THE W-FEST VIBE!!!
www.w-festival.com